India has been hit by a huge second coronavirus wave, but its government has said the pandemic is showing signs of slowing down in some regions.
What's happening to infection rates?
India's surge in infections began around mid-March and increased rapidly, reaching a peak of more than 400,000 recorded daily cases on Friday, 30 April.
Over subsequent days the numbers fell, with just under 360,000 on Monday, 3 May – leading to speculation that a peak had been reached.
But in the past few days, they have started to rise again, in line with a weekly pattern of fluctuations that shows the numbers usually dipping on a Monday.
And on Thursday, 6 May, the number of new recorded daily infections reached a new high of more than 414,000.
The seven-day moving average (smoothing out daily fluctuations) is also still trending upwards.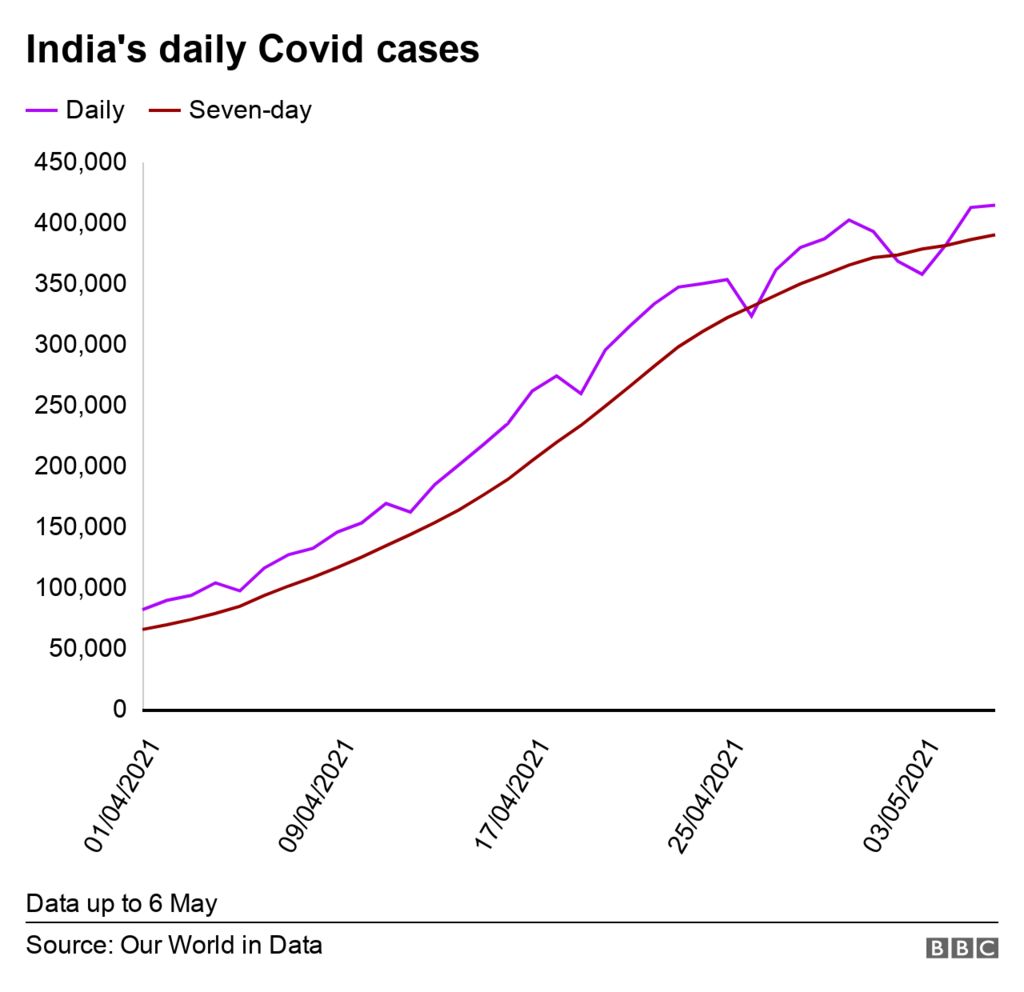 Are testing levels being maintained?
Accurate assessments of the extent of the virus are only possible with widespread testing.
India has been conducting nearly two million tests a day.
This dipped at the start of this month to 1.5 million.
But by Wednesday, 5 May, daily testing was back at almost two million again.
This temporary fall in testing may go some way to explaining the extent of the dip in recorded daily infections in the first few days of May.
Testing has also been highly variable across the country, with some regions showing significant declines.
"This happened during the previous peak, in September, too," World Health Organization (WHO) consultant and economist Dr Rijo John says.
"When India was about to touch 100,000 cases per day, the testing rates fell."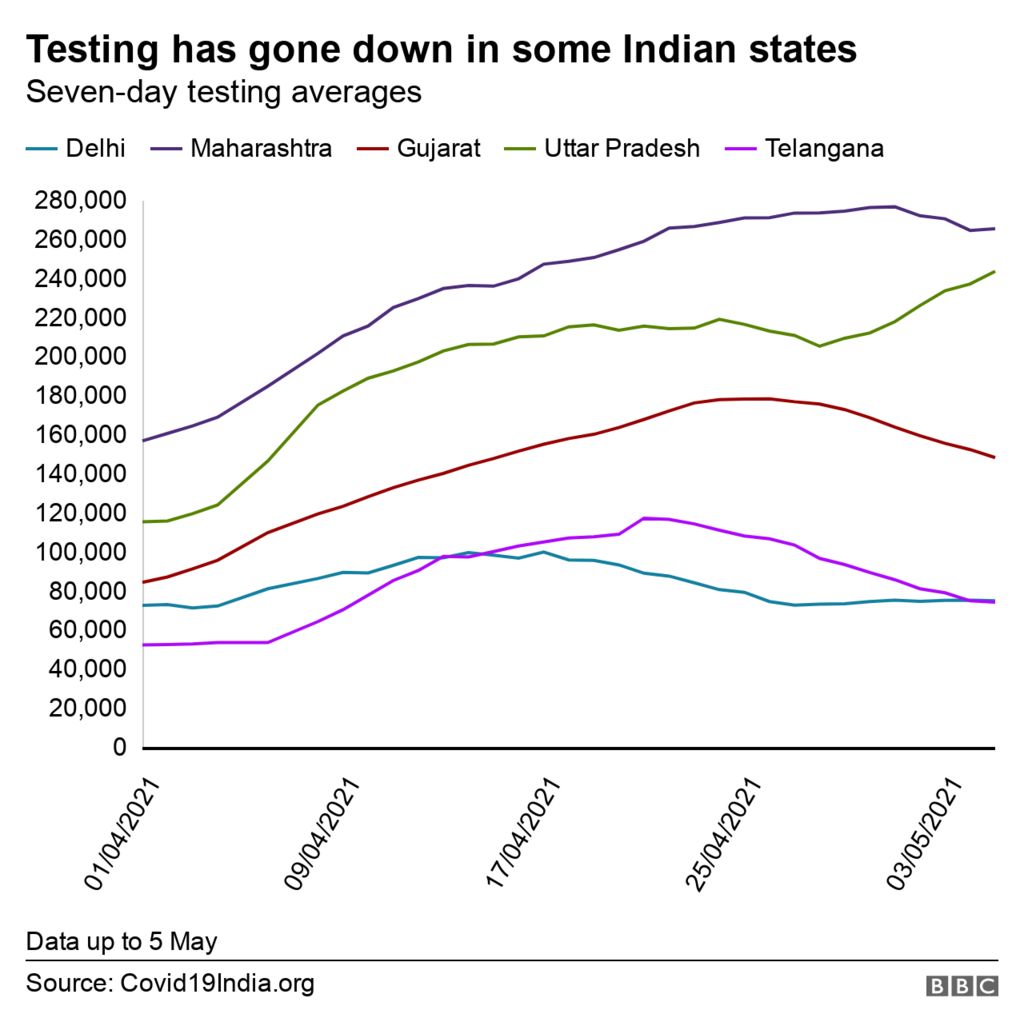 When the authorities say case levels have fallen in some states – Maharashtra, Gujarat, and Telangana and the capital, Delhi – these same states have also seen a fall in testing.
In mid-April, when Delhi was conducting nearly 100,000 tests a day, recorded daily case numbers were around 16,000.
But by the end of April, when the case numbers had risen by more than 55%, testing had fallen by 20%, suggesting a much higher underlying level of infections.
Similar trends were observed in Gujarat and Telangana.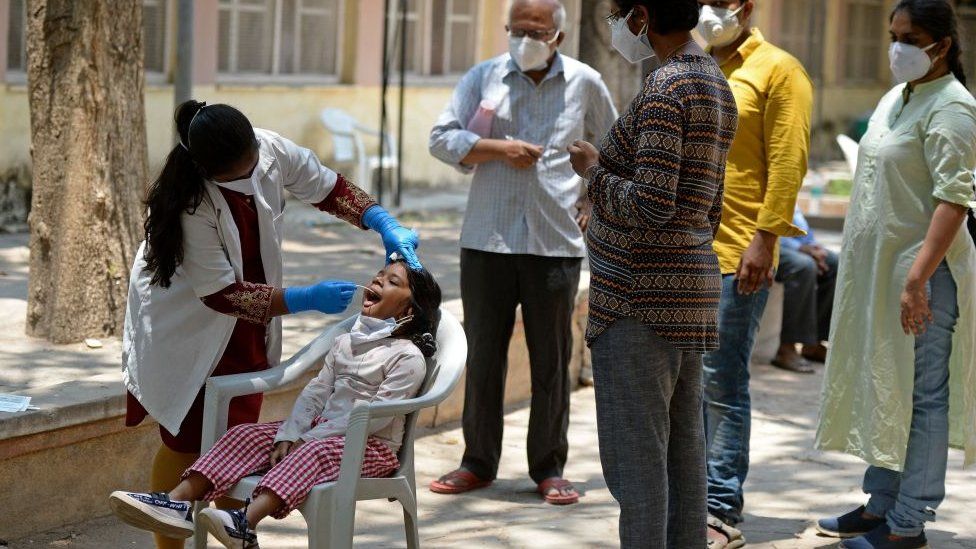 Testing capacity is clearly under great strain, with people unable to access tests because facilities are overburdened, Dr John says.
And across the country, the rate of testing, about 1.3 per 1,000 people, compares with three in the US and 15 in the UK.
What proportion of tests are positive?
A high percentage of positive tests suggests the likelihood of many more people in the community with undetected coronavirus, according to Johns Hopkins University.
And last year, the WHO recommended countries waited until their positive test rate was below 5% for at least two weeks before considering easing restrictions.
Gautam Menon, a mathematical modeller and professor of physics and biology, at Ashoka University, near Delhi, says: "Test positivity rates are still quite high, over 20% countrywide.
"So I would certainly think there is no reason yet to believe that India is past its second wave."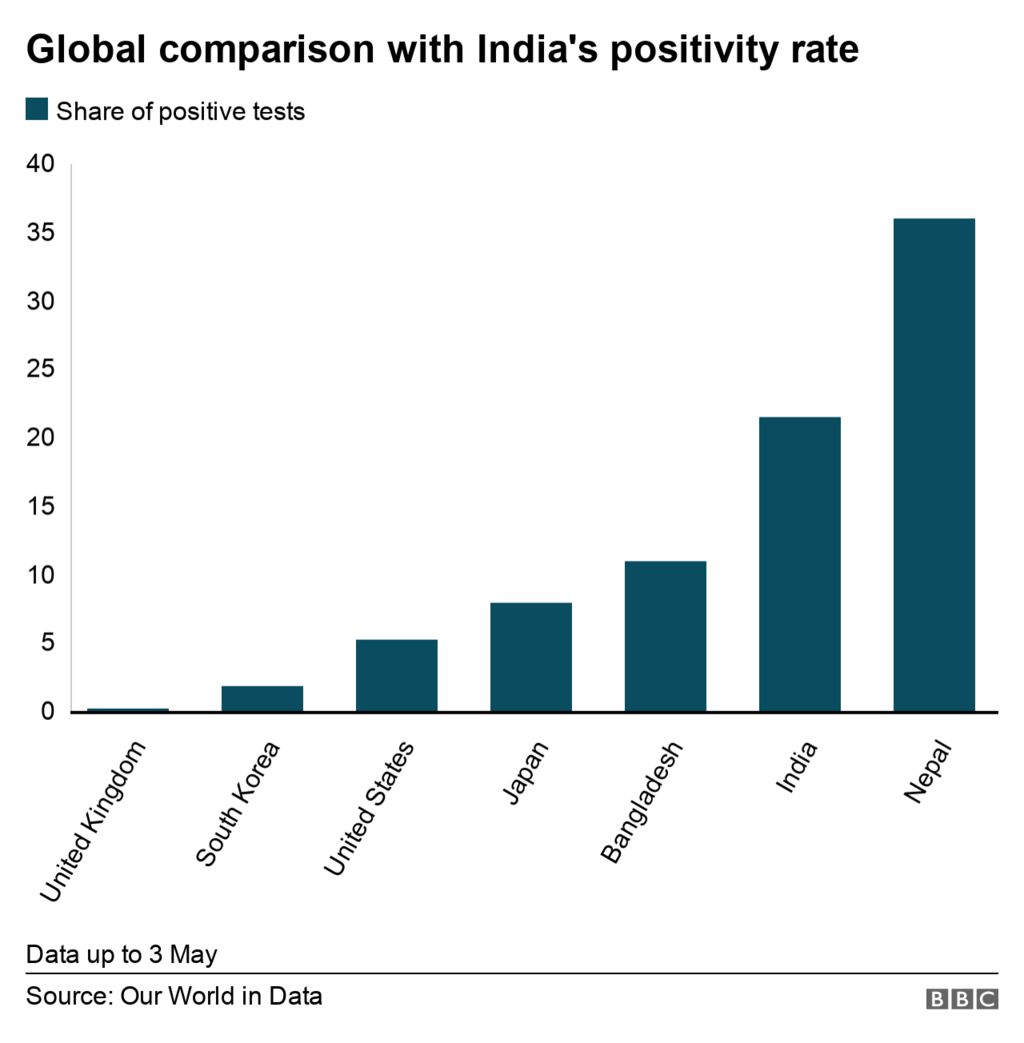 What kind of tests are being used?
India mainly uses two types.
Polymerase chain reaction (PCR) tests are considered the gold standard, although there have been reports of new variants going undetected even in symptomatic patients.
But some state health authorities have been moving over to rapid antigen tests, which are quicker and easier to administer but less reliable.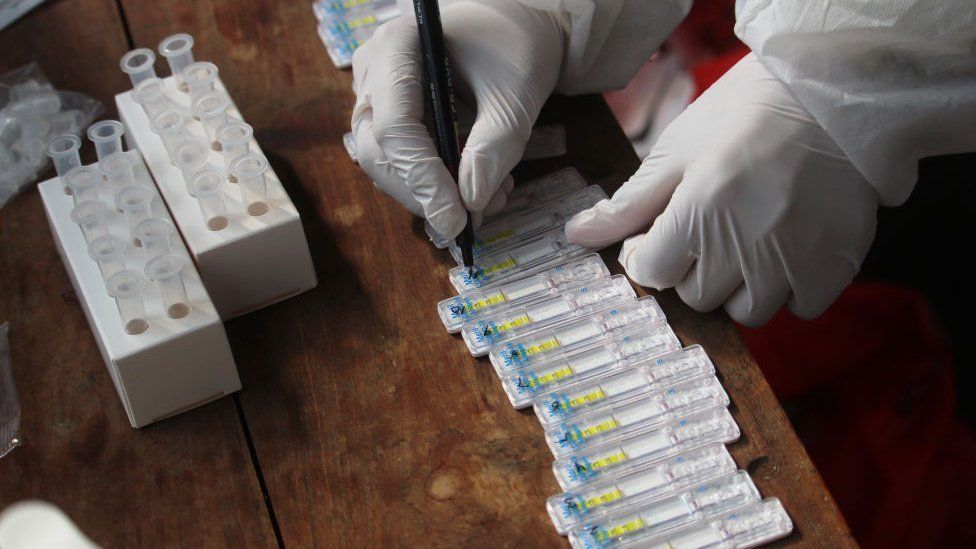 In Delhi, nearly 35% of tests in April were rapid antigen.
The Indian Council for Medical Research (ICMR) has now recommended that rapid antigen tests be used more widely to deal given the current surge in cases.
It has also relaxed rules regarding getting mandatory PCR tests for travellers to "reduce the burden on laboratories".