Australia continues to release the pandemic brakes, such as the easing of mask mandates in airports and isolation rules for positive cases, sending a strong "mission accomplished" signal to the public. However, this narrative is in contradiction to what the numbers say about widespread infection, suffering and disruption.
The statement by national cabinet that the pandemic is still with us, and extending federal support to state and territory hospitals, was welcome, yet there was no action to reduce the amount of virus in our community.
So, what is going on? Is the current strategy of vaccinating strongly but tolerating widespread Omicron transmission still valid? Far from it. We now know a lot more about the various Omicron sub-variants, and it's not good.
When the fast-spreading Omicron variant first hit an exhausted population late last year, the response was to continue following a national plan based on the less transmissible Delta variant. There was a sense among policymakers that Omicron would not only be benign, but even desirable because it would boost vaccine-based population immunity and help end the pandemic. Six months on from Omicron's emergence, we can assess what has happened.
Omicron has had a massive impact. More than 7 million COVID-19 cases have been registered in Australia this year – 20 times more than the two previous years. A study released on Monday indicates that this probably represents around half of the actual number infected. That suggests about half of the Australian population has been infected.
Tens of thousands have been sick enough to go to hospital and there have been 8000 COVID deaths. So-called "excess mortality" – driven by the pandemic – reached 15 to 20 per cent above normal in January and February. All of this explains the enormous disruption to every facet of Australian social and business life, especially to our battered health and aged care services. And it continues with about 200,000 currently infected and the trend is upwards.
Why is COVID-19 not fading away as hoped, and why are there regular new Omicron waves?
The first reason is viral evolution. The SARS-CoV-2 virus has been changing genetically via mutations into new forms that avoid gained immunity. This is happening at an extraordinary rate. We've already had five distinct versions of Omicron, the latest wave in Australia caused by the BA.4 and BA.5 sub-variants. These are so different from the original BA.1 version that next-generation vaccines based on BA.1, which are not yet available, may not be very effective.
The second reason is very disappointing: Omicron infection does not boost your immunity as had been hoped. Reinfections are increasingly common, not necessarily milder than the initial infection and appear to be associated with cumulative damage. The more infections you get the worse it appears to be.
Which leads us to another major concern – the neglected issue of long-COVID. Recent data show that long-COVID still occurs with Omicron. Although less than the rate with earlier variants, the gargantuan Omicron case burden means long-COVID will have a large, ongoing effect on health, wellbeing and business.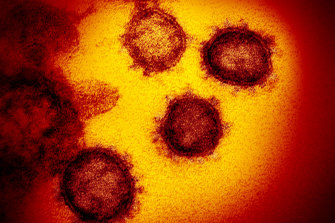 Like all aspects of the disease, long-COVID is worse in disadvantaged communities: the very people we are meant to look after the most. Importantly, the mechanisms of long-COVID-driven organ damage (it's much more than fatigue) are becoming better understood with the worrying potential of persistent virus, or components of the virus in the body.
This new understanding of what is driving frequent reinfections and new waves, and the increasing concern and understanding of long-COVID, argues that any strategy presuming widespread infection might form part of a COVID exit pathway needs to be jettisoned in favour of one that reduces transmission.
Stopping infection completely would be great, of course. But delaying infection and reducing the frequency of getting infected are also very powerful for individuals and the community. Apart from reducing clinical damage and slowing viral evolution, delay buys time for even better tools and strategies to be developed and delivered.
What should be done now? The most important thing we can do is for our leaders to clearly signal a strategic about-face to be fiercely anti-transmission, and to do this without disruptive restrictions. Underneath that strategic pivot, we suggest a few priorities:
First, we need far greater efforts to increase the languishing coverage of third and fourth doses in adults, to vaccinate children aged five to 11, which remains at a meagre 40 per cent, and hopefully soon to vaccinate younger children. Encouragingly, the new health minister took the first step towards this yesterday by announcing an $11 million campaign to encourage vaccination uptake.
Second, we need to reduce airborne transmission by promoting, providing, and reintroducing high-quality (N95/P2) masks in high-risk indoor settings and investing seriously in improving indoor air quality. The latter needs no social licence, it should be done immediately.
Third, we need a national database that provides more timely information on various aspects of the pandemic, such as more details on those who are hospitalised and dying, who can access life-saving antiviral drugs like Paxlovid. It should also track how common long-COVID is.
Our Omicron experience, and the underlying science, both scream that the current high transmission situation is unsustainable. Many Australians are on track for two, three or even more bouts of COVID-19 this calendar year. We can do much better.
We can shift to a low transmission, vaccines-plus strategy, where we apply proven measures that cause minimal disruption to our lives and, through vastly less COVID-19, promote a healthier, less disrupted, and economically stronger community.