Advice on further Covid restrictions in December was not an over-reaction, Wales' chief scientific adviser for health has insisted.
Dr Rob Orford said the scientific advice reflected the uncertainty about the dangers of Omicron.
He said he "very much hopes" Wales will not have to face future lockdowns, but warned that the Covid threat remained.
Meanwhile, one leading doctor said rapidly decreasing case rates should give people hope of a brighter future.
Dr Orford is co-chair of the expert Technical Advisory Group (TAG) that has advised the Welsh government throughout the pandemic.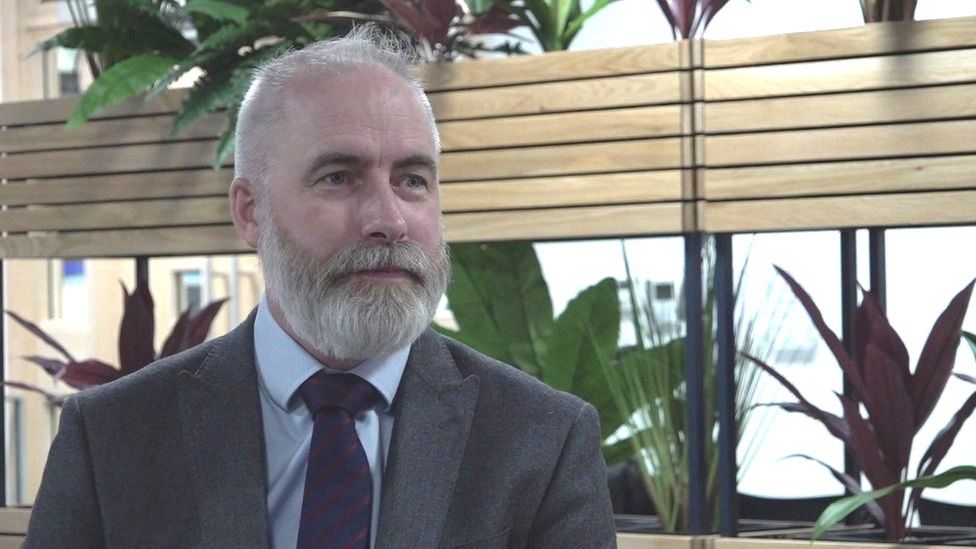 The advice was revised two days later and ministers instead decided to introduce some lower level restrictions, including banning crowds at sporting events.
Dr Orford denied the initial scientific advice was wrong, given what was known at the time.
'Expect the best and prepare for the worst'
"The 'retrospect-oscope' is a really powerful instrument," he said.
"We will go back through a public inquiry to look at all these decisions and ask what was the underpinning evidence, what was the confidence in the advice.
"During that period on 15 December the advice we brought together for ministers had a high degree of uncertainty about whether this (Omicron) was less severe or more severe than Delta – because quite simply we didn't know.
"So in that modelling we expect the best and prepare for the worst."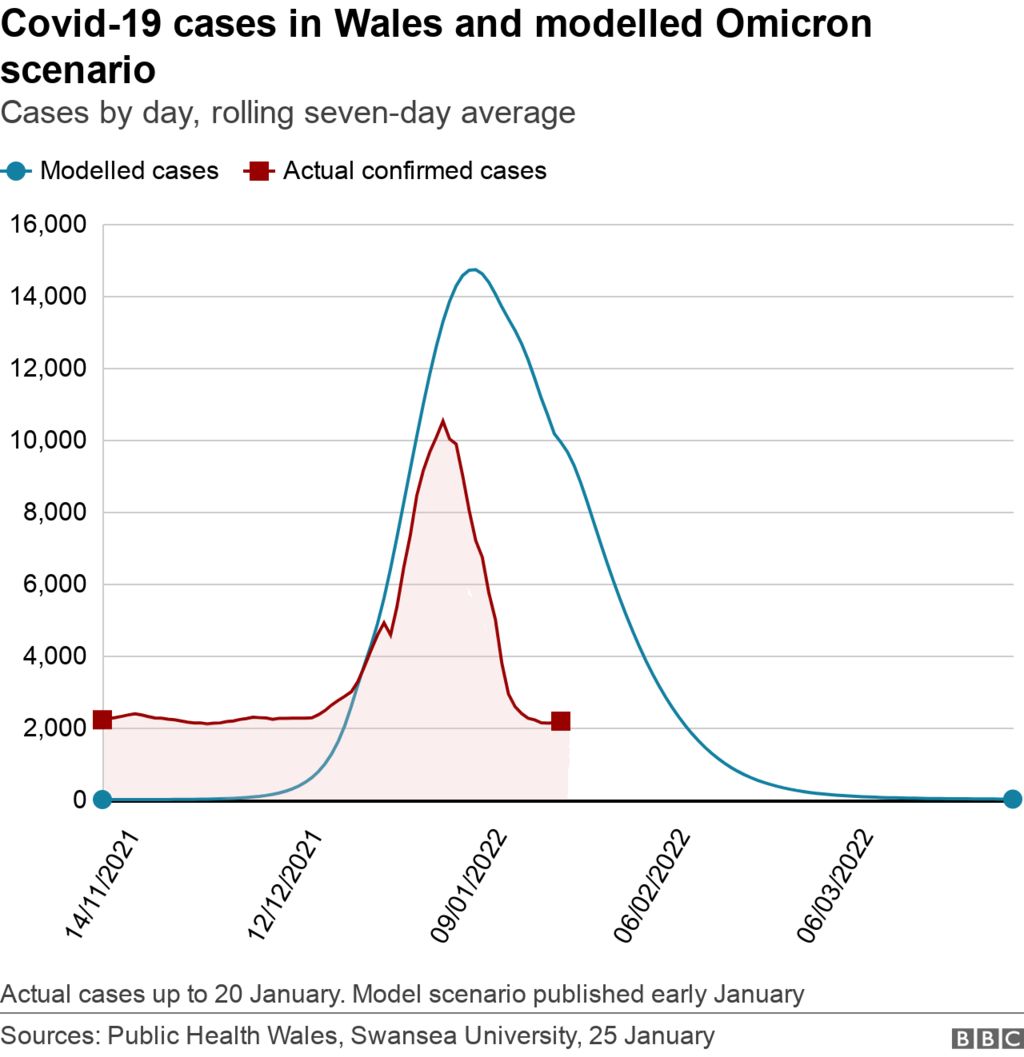 Although it is now known that Omicron causes less severe illness on the whole, Dr Orford warned that further changes to its genetic code could still result in a more lethal form of Covid.
As a result, he said, protections such as self-isolating or working from home "might be needed for some time to come".
But Dr Orford hoped high levels of vaccination meant Wales could start to learn to live with the virus.
"I wouldn't say I'm confident, I'd say I'm cautiously optimistic," he said.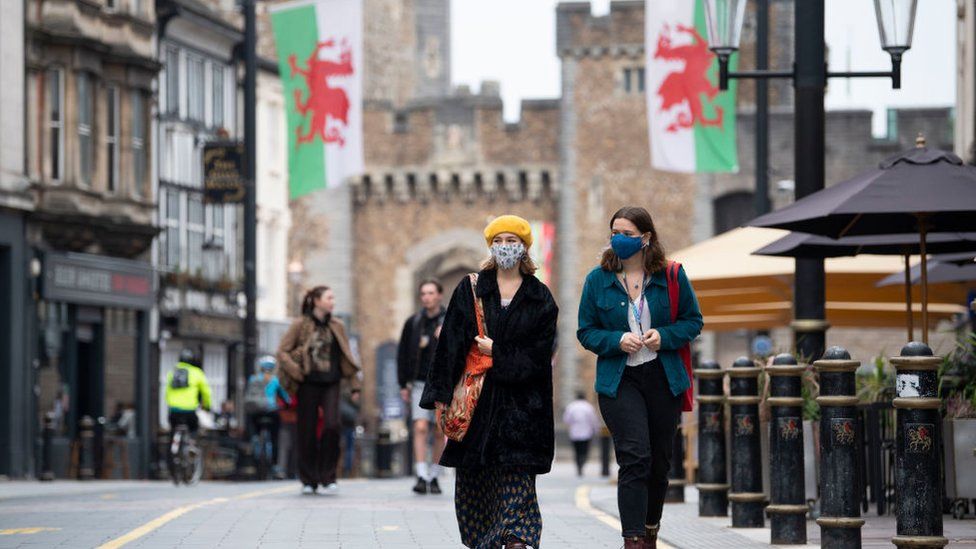 Dr Meng Khaw, director of health protection at Public Health Wales, has said the rates of infection, which have "diminished rapidly", should give people hope.
"The rates are coming down and they're coming down very, very rapidly. And not just in Wales but across the UK, and that gives me hope."
He also said the less severe illness caused by Omicron suggested the virus was evolving to become milder.
"If we take survival of the fittest as the mantra for viruses… by being more transmissible clearly it spreads to more people, but if it doesn't affect people in a severe way… it means that actually the virus gets to survive for a bit longer."
While he added there could be no guarantees about how dangerous future variants might be, advances in science, high vaccination rates and people's willingness to modify their behaviours should make future harsh restrictions less likely.
The Welsh government insisted it had consistently followed the science in its response to the pandemic.