The law in Wales requiring people to wear face masks could be scrapped by the end of March, First Minister Mark Drakeford has said.
The Welsh government said falling case rates meant it could begin to ease its remaining coronavirus restrictions.
Covid passes for entertainment venues, nightclubs and large events will no longer be needed from 18 February.
Also, pupils will not have to wear masks in class from February 28 and schools can then decide their rules.
The law requiring face coverings in most public places will be relaxed from 28 February as well.
While they will still be required in shops, public transport, hairdressers, salons and health and social care, they will no longer be needed in venues such as places of worship, cinemas and museums.
Self-isolation rules are being kept in place, but ministers will look again at this and other remaining regulations at the next Covid review, which is due on 3 March.
All remaining face covering rules could be lifted by the end of that month if public health conditions continue to improve, the Welsh government said.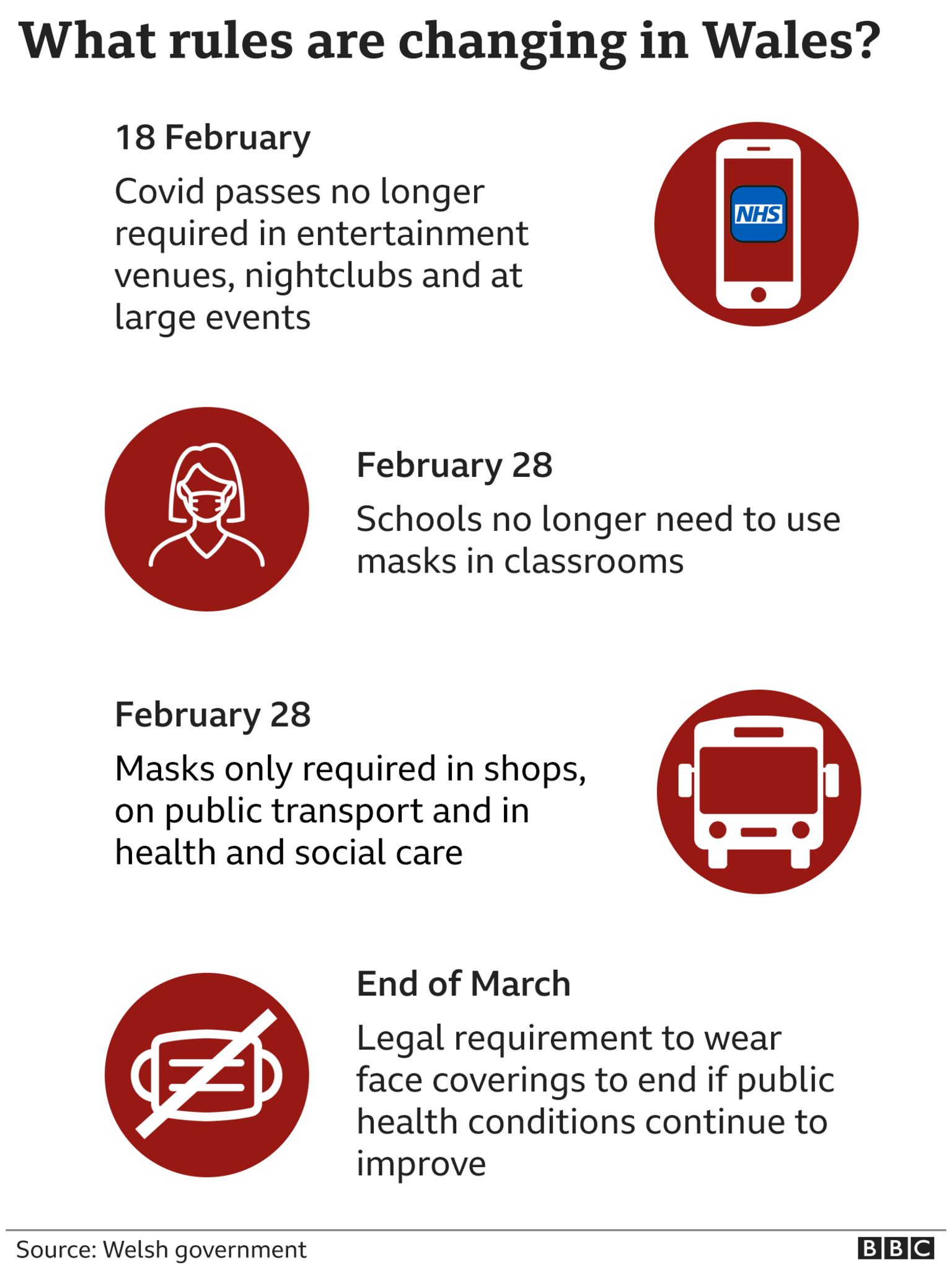 The Welsh Conservatives called for a date for the removal of all Covid laws, while Plaid Cymru said Labour ministers should spell out what criteria must be met for the restrictions to be lifted.
Mr Drakeford said his government was "confident that coronavirus rates are falling and we can look forward to brighter times ahead".
But he said he would not remove all measures at once "because the pandemic is not over yet".
He added: "To keep Wales safe we need to remain cautious and do everything we can to reassure those who feel most at risk.
"Next month, we will publish a plan setting out how we will move beyond alert level zero and the emergency footing on which we have been operating for nearly two years."