Frank Schmidt says the tourists just disappeared overnight, and never came back.
Until last year, the 52-year-old was in the enviable position of owning an apartment in Barcelona that he had rented out since 2013 via booking platform Airbnb.
With the Spanish city being one of the most popular tourist destinations in Europe, he was fully booked in 2019. Then coronavirus hit at the start of last year.
Yet in 2020, visitor numbers to Catalonia plunged 80% to 3.8 million. And for April and May of last year not a single overseas tourist went to the Spanish region, at least according to the government data.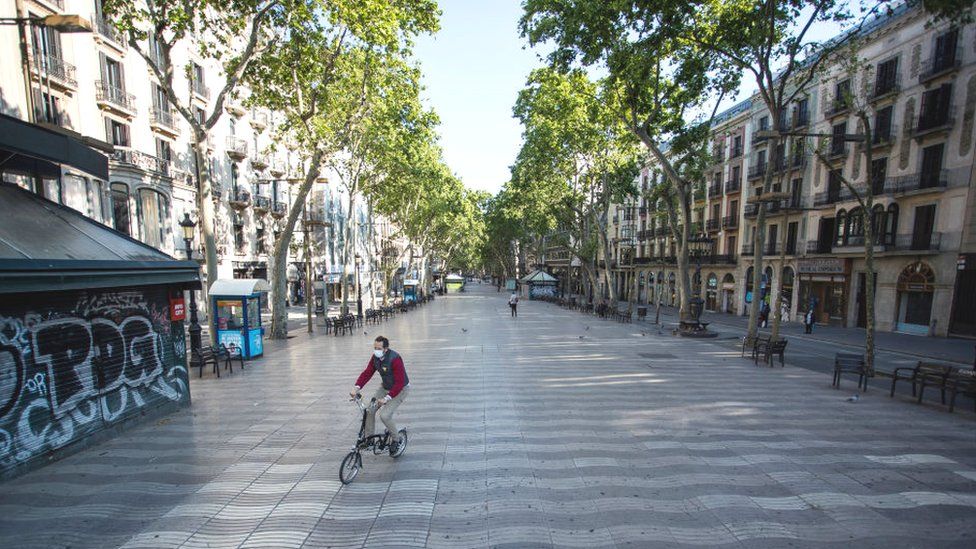 "The first Covid related cancellation was in the middle of February 2020, and it was actually the biggest reservation of the year that got cancelled, for the Mobile World Congress [annual mobile phone trade show in Barcelona] a week later," Mr Schmidt says.
"Then it didn't go back to normal at all."
So he switched from hiring out his apartment on a weekly basis to now absent holiday makers, to month-long stays for business people. The problem is that Mr Schmidt makes much less money, having to reduce rates by 55%.
However, he says he is relieved to have some money coming in. "I'm pleased! At least some income and someone is in the apartment."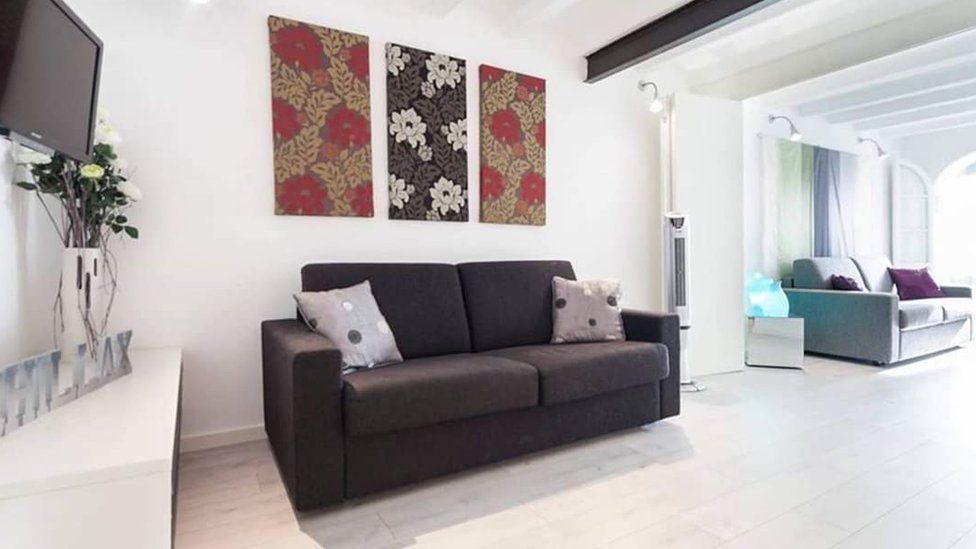 In renting out his apartment, Mr Schmidt is a member of a diverse global economic grouping known as the "sharing economy". You share something with other people, either making money or paying in the process.
So it includes everything from renting out furniture, or your car, or paying to do some work at a shared working space. Or sharing an Uber ride with a stranger.
Like everything else, the shared economy has been greatly affected by the pandemic.
Shared workplace providers were particularly badly hit, having to close sites, due to lockdowns and social distancing rules. One provider – US firm WeWork – made the headlines after users refused to pay their agreed rent.
Yet with the end of the pandemic now finally perhaps in sight, another shared co-workspace business – Venture X – predicts the sector will grow this year thanks to people who don't want to return to their office, but struggle to work from home.
"While before people were fantasising about working from home… the single most common request over the course of 2020 was from individuals who could not work productively from home, be that down to lack of space, lack of connectivity, or simply lack of inspiration or human interaction," says Tom Foster, the firm's UK boss.
Read more: https://www.bbc.com/news/business-56209011?piano-adblock