Salisbury Cathedral is releasing a charity album of the music played by its organists to soothe people as they receive their Covid-19 vaccination.
The relaxing tunes have been a hit with thousands of people who have been immunised at the historic cathedral.
Proceeds from the sales will raise money for the NHS Charities Together.
Salisbury Meditation – Music For The NHS, features 16 tracks including pieces by Bach, Handel and Pachelbel, plus music from the Harry Potter films.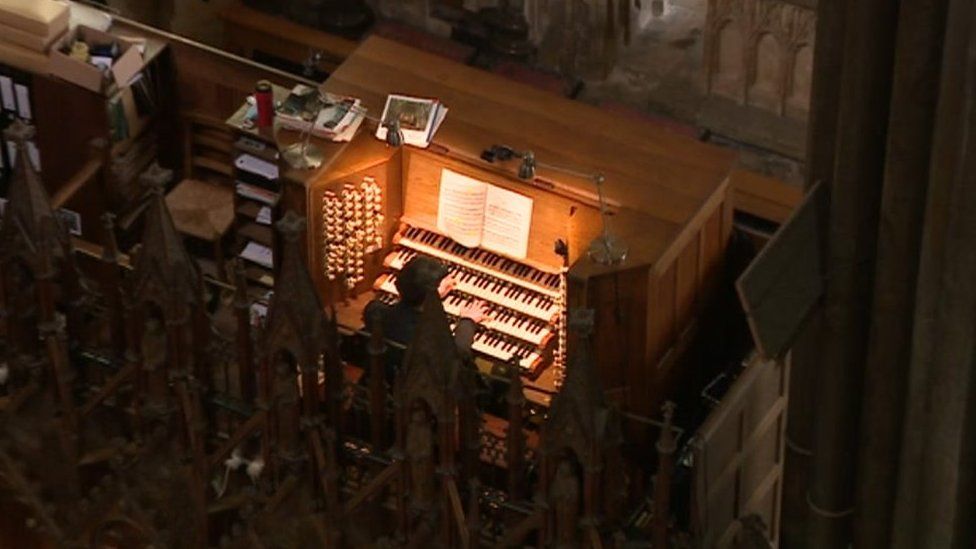 The vaccine centre opened at the cathedral in January and runs twice a week.
In that time, the team has clocked up 270 hours of playing time.
John Challenger, assistant director of music, came up with the idea to play the organ while people were being given the vaccine.
He described the album as "the most extraordinary turn of events".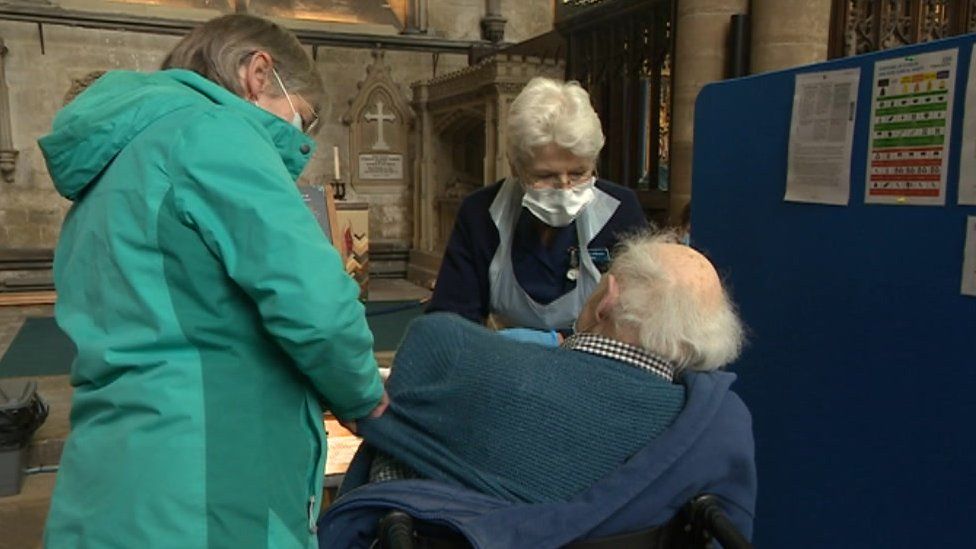 "We've had quite a lot requests for film music and quite a few pieces that people had at their weddings, which is a really nice thing.
"The feedback the stewards receive as they're leaving is wonderful, so it's just great to be doing something that makes people feel a bit better."
Mr Challenger described the organ as the "most remarkable instrument" and said the sound people hear now is the same as its creator Henry Willis would have heard more than 140 years ago.
Vaccinator Suzy Tyrrell, 63, a retired Army nurse said: "To have the music playing, it's spine tingling, especially when people recognise a piece of music."
Read more:https://www.bbc.com/news/uk-england-wiltshire-56565773