Many long Covid patients now report Omicron was their first infection – and I'm one of them.
But almost three years into the pandemic there is still a struggle to be seen by specialist clinics, which are hampered by a lack of resources and research.
Has the condition changed at all, and have treatments started to progress?
An estimated 1.2m of those who answered the ONS survey reported at least one such symptom continuing for more than 12 weeks – health issues that they didn't think could be explained by anything else.
However, the sheer scale of cases over the past year has resulted in more than a third of people with long Covid acquiring it during the Omicron wave, according to the ONS.
The symptoms reported by newer long Covid sufferers are still broadly similar: weakness or tiredness, difficulty concentrating, shortness of breath and muscle aches are mentioned most often.
What might be surprising is that for many of these people the severity of their long Covid has not diminished.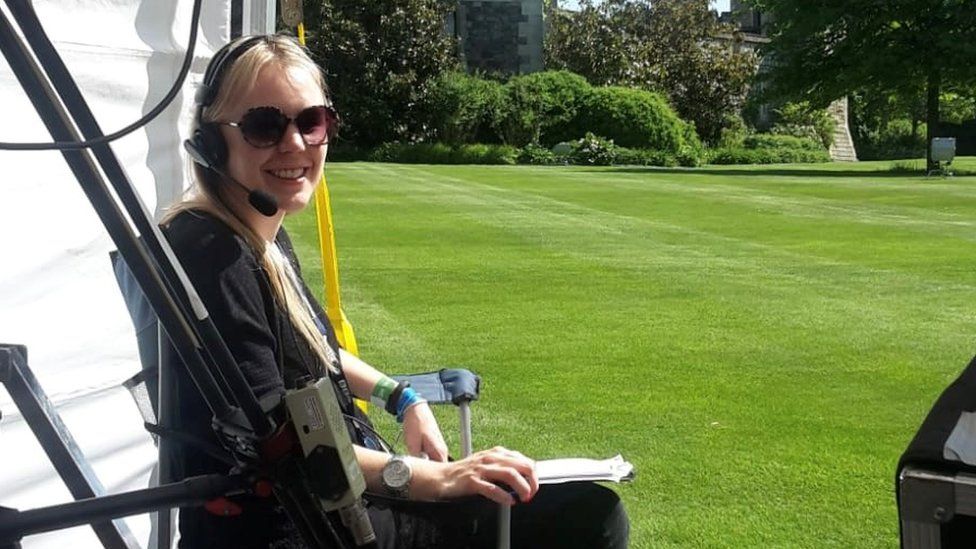 After going through a mild Covid infection myself in January, two weeks after returning to work I rapidly went downhill and ended up taking a month off work being closely monitored by doctors and hospital specialists.
Over the following months I spent most days in bed due to fatigue and severe joint pain, and struggled to walk more than a short distance without chest pain.
I experienced significant cognitive issues with memory, speech and hearing, developed pleurisy, and even a reactivated Epstein-Barr virus responsible for my long-forgotten bout of glandular fever more than a decade ago.
I was officially diagnosed with long Covid after 12 weeks and had gone from balancing a demanding job going into the office throughout the pandemic alongside exercise, hobbies and nights out to requiring help with basic tasks and rarely leaving my bedroom.
It's now been 10 months, and I still experience chronic pain, brain fog, and muscle twitching and I struggle to do simple housework or activities even after taking a prescribed cocktail of painkillers and supplements.
Patients like me are usually referred to post-Covid assessment clinics after experiencing symptoms for 12 weeks – however, waiting times have not improved much within the past year.
The latest NHS England figures show 33% of Londoners given an initial assessment had to wait 15 weeks or more from the time of their referral, compared to 39% from a similar period in 2021.
After waiting more than 19 weeks I was finally assessed in August but was left feeling hopeless, with a one-hour Zoom call offering diet and pain management advice – but no further investigations, referrals or treatment.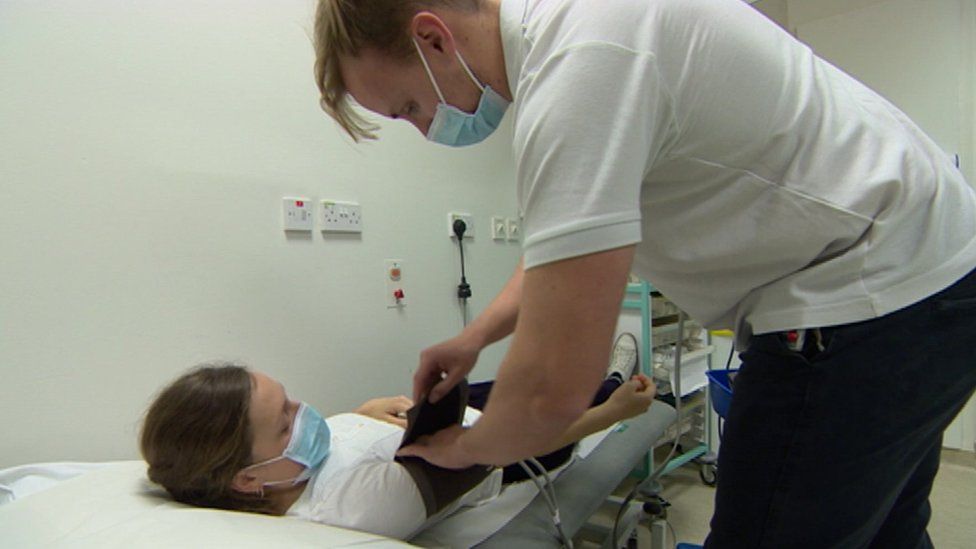 Despite this, research efforts are gathering pace and one long Covid clinic in central London is taking part in a study to gain a better understanding of how health systems respond to people living with the illness, and its effects.
The clinic at University College Hospital in Fitzrovia is one of six sites taking part in the Stimulate ICP research project.
Staff there have seen 4,200 patients since May 2020 and on average 120 people a week are treated, 40 of whom are new referrals.
Dr Melissa Heightman, who runs the clinic, explained that patients begin with a consultation to understand their symptoms, and are then offered targeted treatment and rehabilitation.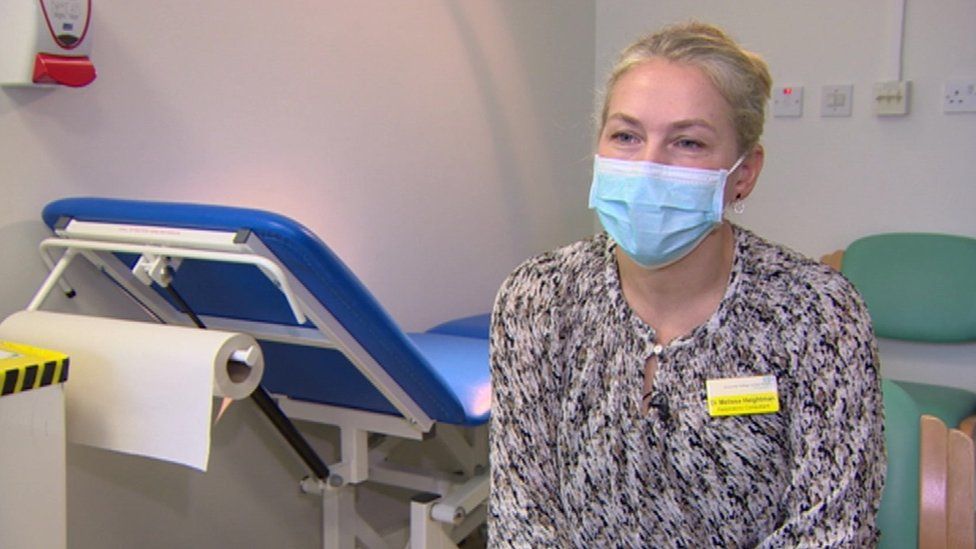 There is no one theory as to what causes long Covid, Dr Heightman said, but thanks to the ongoing research her team are now "increasingly recognising the patterns of illness and they're not a surprise to doctors".
"We're learning a lot about this condition and are really finding improved ways to speed up people's recovery," she said, adding: "One of the things we're looking at is whether medicines used in similar scenarios could be used for long Covid illness."
Sophia Pemberton, a 31-year-old special needs teacher, had her first appointment at the clinic after living with symptoms since she caught Covid in March 2020.
The school where she worked remained open throughout the lockdowns, and Sophia explained that even as more people caught Covid she "naively thought it'd be just like a cold", until she became ill herself.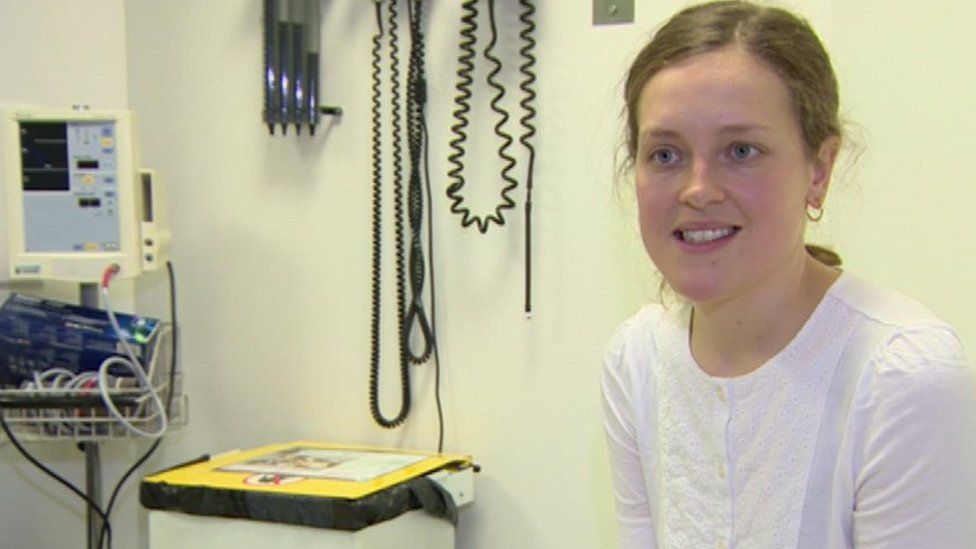 "Things just didn't really get any better. It took months and months to build up the stamina to get to the end of my street," she said.
Sophia experiences breathlessness, pain, fatigue, brain fog, muscle twitching, sleep problems and more, and has tried a variety of pain medications.
She has had to go part time at work and "can't do anything" once she gets home at the end of the day.
"I use a walking aid now because my balance has been badly affected," she said.
"It's absolute exhaustion to the point of not being able to move some days; not being able to lift up a fork to feed myself."
The teacher said she had no health issues before and used to play lots of sports, but now even struggles to do everyday tasks.
"Things that I took for granted, even cooking and cleaning, I rely heavily on my husband for now. I didn't ever think at my age that would be necessary," she said.
The online support group I belong to has more than 56,000 members and one topic that leads discussions is wider acceptance of long Covid.
Many people report falling out with friends, family and even their marriages breaking down due to a lack of support or understanding about their illness.
Some, including me, have also been targeted by strangers on public transport because they are taking measures to protect themselves from re-infection by wearing a mask.
Sophia says that a lack of compassion for the condition has also made her life even more difficult: "People don't get it. I'm constantly having to explain and it's really hard to get through to people.
"To a large degree people want Covid to be over, and to hear about people suffering doesn't really compute with the idea that it's 'all gone' and in the past."
For the two million people in the UK estimated to be dealing with the life-changing effects of the condition, they too wish that it was over – but are relying on new research, improved treatment, and kindness from others until that time comes.
Read more
Related Content:Northampton Covid drug trial starts for immuno-compromised patients