India has recorded its highest daily coronavirus death toll since the pandemic began – a day after it became the first country to register more than 400,000 new cases in a 24-hour period.
Its health ministry said 3,689 people had died within the past 24 hours.
Prime Minister Narendra Modi met the health minister on Sunday morning to review the crisis.
Hospitals are battling to treat patients amid a chronic shortage of beds and medical oxygen.
Amid the surge, results came in from elections in several Indian states. They have been closely watched to see if voters would punish Mr Modi's handling of the crisis.
His BJP party suffered a setback in West Bengal, a state the party had hoped to capture. The state was instead comfortably held by the incumbent.
What are India's Covid figures?
India has recorded more than 19 million cases of coronavirus – second only to the US. It has also confirmed more than 215,000 deaths, though the real toll is thought to be far higher.
Experts have cited low testing rates and the number of people dying at home, especially in rural areas, as contributing factors to under-reported figures.
The country's previous highest daily death toll, also reported this week, was 3,645.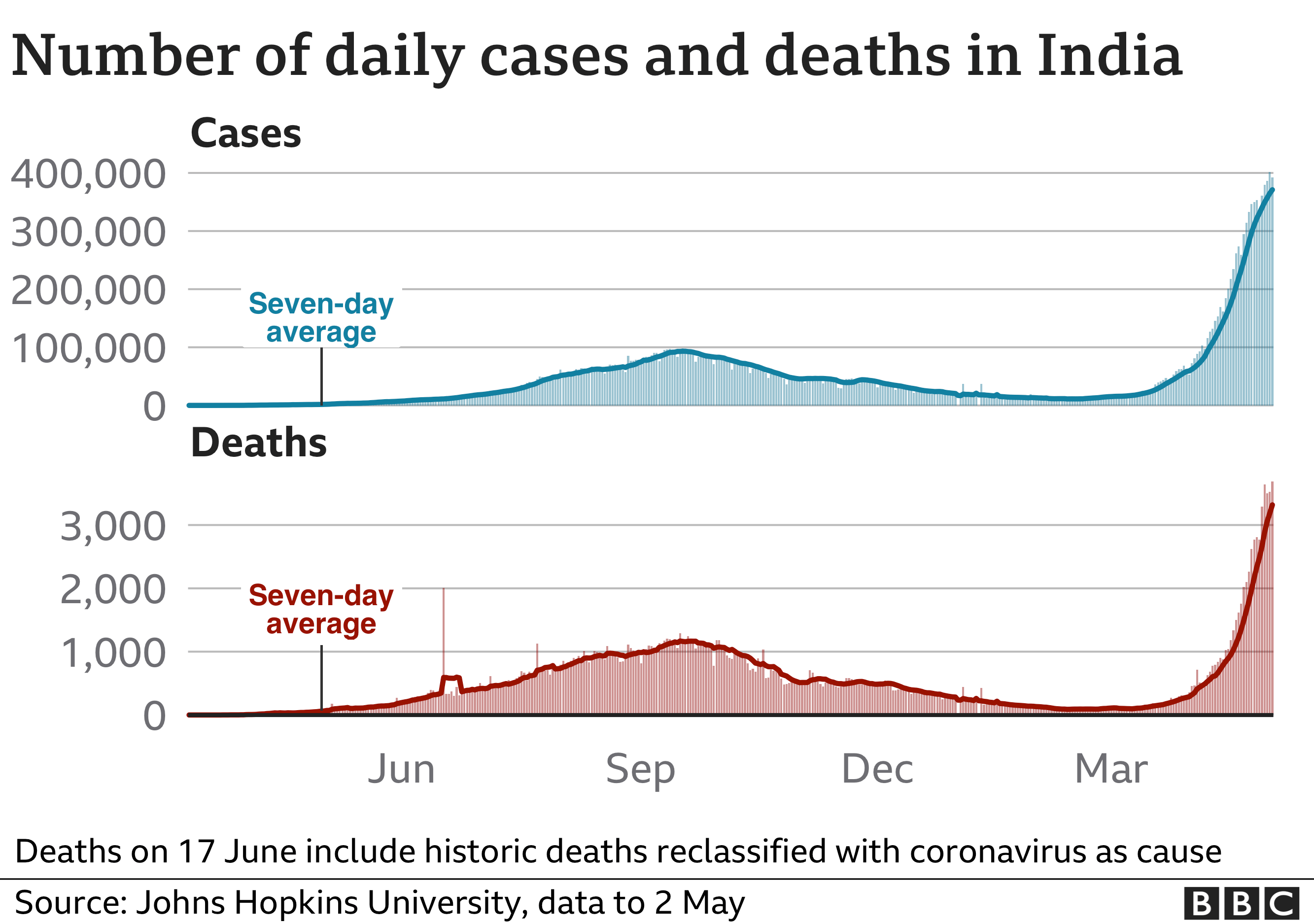 Brazil and the US have both registered daily tolls of more than 4,000 during the course of the pandemic.
In India, distressing images of families begging for hospital beds and life-saving supplies have been emerging for more than 10 days, while morgues and crematoriums remain overwhelmed.
Twelve people died on Saturday at Delhi's Batra Hospital after it ran out of oxygen – for the second time in a week.
The Times of India newspaper reported 16 deaths in the southern state of Andhra Pradesh due to oxygen shortages in two hospitals, and six in the Delhi suburb of Gurgaon.
Delhi High Court has now declared it will start punishing officials if life-saving supplies don't make it to hospitals.
"Water has gone above the head. Enough is enough," said Justices Vipin Sanghi and Rekha Patil.
How is India doing on vaccination?
All adults in India are now eligible for a coronavirus vaccine. But the planned launch of a nationwide drive on Saturday faltered as several states said they did not have enough doses to start vaccinating those aged 18-44.
Despite being the world's biggest producer of vaccines, the country is suffering an internal shortage and has placed a temporary hold on all exports of AstraZeneca to meet domestic demand.
The Health Ministry said on Sunday that 84,599 people in the age bracket had been given a first dose of the coronavirus vaccine.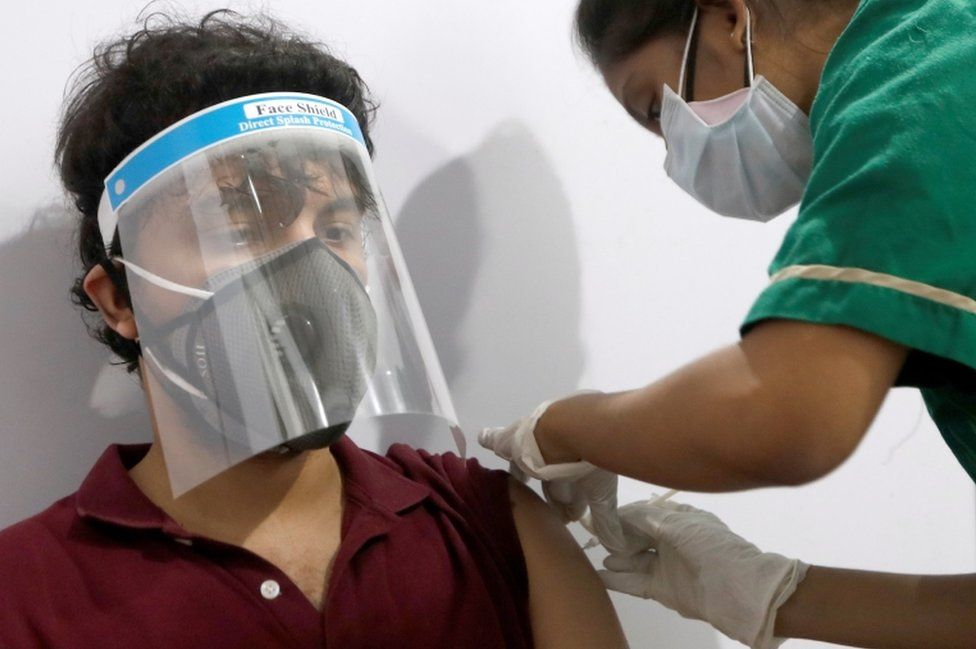 India has been using two vaccines – the Oxford-AstraZeneca jab (known locally as Covishield) and another made by Indian firm Bharat Biotech (Covaxin). The Russian-made Sputnik V vaccine has also been approved for use, and the first 150,000 doses arrived on Saturday.