A county's health care system has been placed on the highest state of alert.
Norfolk and Waveney's care system, covering three hospitals, the ambulance service, community and social services, has declared a critical incident.
University Hospitals of Morecambe Bay NHS Trust, Blackpool Teaching Hospitals and Great Western Hospitals in Wiltshire have all raised the alarm.
Derriford hospital in Plymouth has problems offloading ambulances, and has recorded nearly 500 staff absences.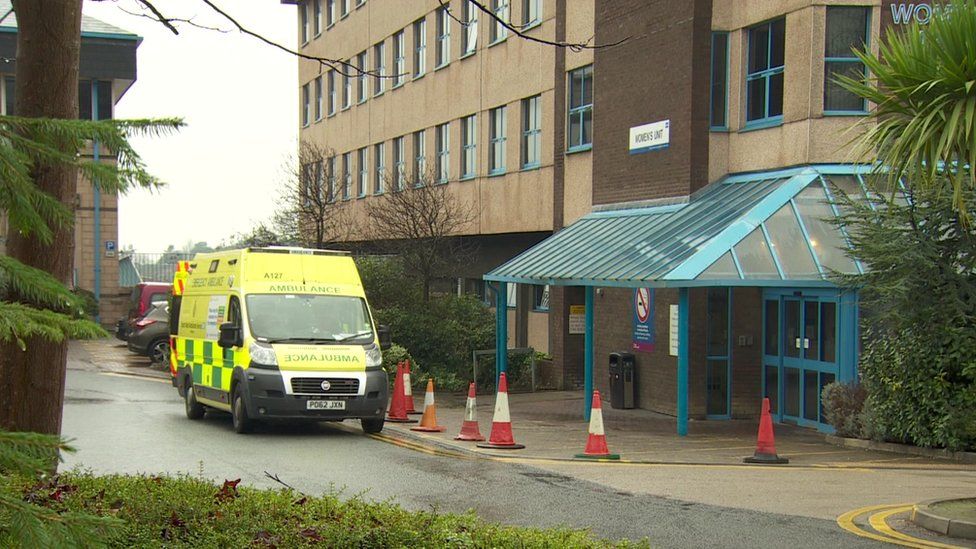 Critical incidents are declared when health bosses are concerned they cannot provide priority services.
This includes treatment for cancer or heart disease patients.
He said some services would be disrupted by staff absences but pledged to "fortify" the health service to withstand the pressures and protect supply chains.
England's chief medical officer Sir Chris Whitty also acknowledged some hospitals would come under "very substantial pressure over the next couple of weeks" with high numbers of staff absences compounding typical winter pressures.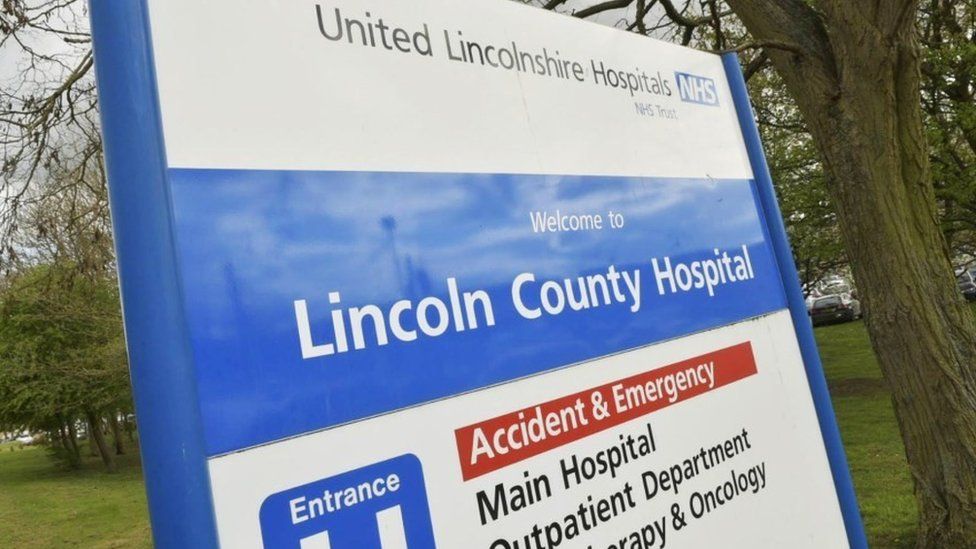 However, that does include tests recorded on some previous days, with not all cases being reported over Christmas.
There were 15,044 patients with Covid in hospital on Tuesday morning including 797 requiring mechanical ventilation.
NHS England confirmed to the BBC that the Norfolk and Waveney Integrated Care System – which covers part of north Suffolk – was in the highest state of alert.
Health services in the area said seasonal flu and the winter vomiting bug had placed extra demands on services.
The county's biggest hospital – the Norfolk and Norwich University Hospital (NNUH) – said its number of patients with Covid had almost doubled, from 50 to 91, since Friday.
It said many wards were prepared to further expand capacity beyond the usual practice as a short-term response.
In a statement, NNUH medical director Erika Denton said: "Our hospital is extremely busy and it is an incredibly pressured time for everyone working in health and social care.
"The hospital is full and we have already taken steps to increase bed capacity in response to high emergency demand and a record number of Covid-19 infections that has led to a surge in admissions."
It said its staff sickness rate was about 6%, which which was higher than average for the time of year due to staff having to isolate due to Covid and other factors such as seasonal illnesses.
Families of patients fit for discharge have been asked if they can help with care so they can be discharged before social services care is arranged.
Earlier The University Hospitals of Morecambe Bay NHS Trust's chief executive confirmed it had declared a critical incident.
The trust serves patients in Lancashire and south Cumbria where some non-urgent operations and procedures have been suspended.
Natalie Hudson, chief operating officer at Blackpool Teaching Hospitals NHS Foundation Trust, said there was "very high demand" for services and "long waits" in emergency and urgency care departments.
She said very high levels of bed occupancy were being "exacerbated by rapidly rising rates of Covid-19 in the community and rising rates of admissions and staff absences".
In Wiltshire, the Great Western Hospitals NHS Foundation Trust, which runs Great Western Hospital in Swindon, declared a critical incident after experiencing "sustained high levels of demand" and concerns over the "availability of beds".
It said Covid inpatient numbers had risen 81% since 24 December.