A paramedic who has joined thousands of ambulance workers on strike, has said "Covid isn't to blame anymore" for the pressures the NHS is facing.
Nicola Griffiths joined the picket line on Forge Lane, Stoke-on-Trent, because she wants better conditions for staff and patients as well as pay.
Unions want pay increases to keep up with the rising cost of living.
Health Secretary Steve Barclay said a further pay increase would take money from frontline services.
NHS England says emergency care will continue to be provided.
Ms Griffiths said the NHS had "completely broken down".
"It is completely underfunded, nurses, porters, cleaners, everyone who works for the NHS doesn't get what they deserve," she added.
Wages are not going up to correspond with inflation, she said.
The paramedic said that she had been on shift when some patients had to go into four different ambulances as they waited outside of the hospital.
"We are all finishing really really late because of shift change, we have to wait for another crew to pick us up and swap ambulances."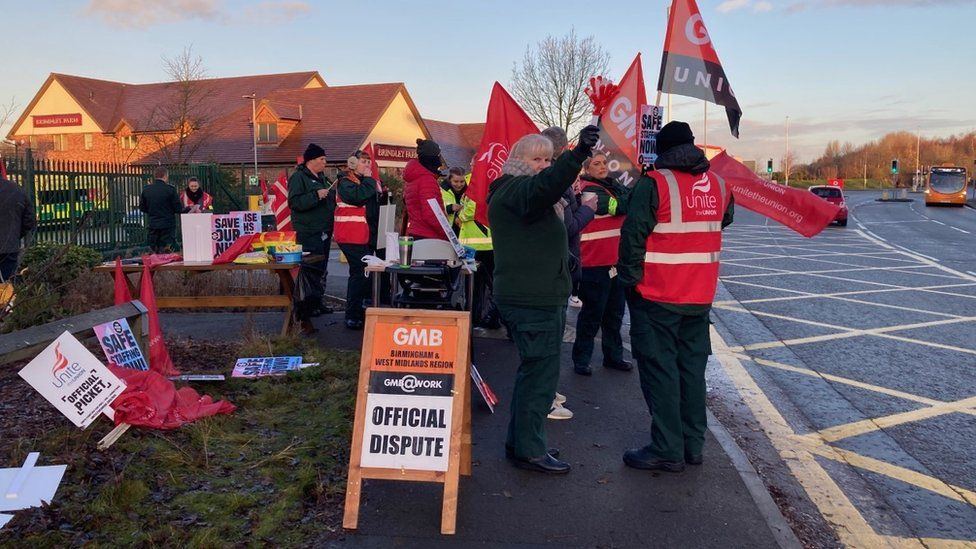 Prime Minister Rishi Sunak has insisted he will not back down against striking workers. He has said the best way to help the workforce would be to reduce inflation as quickly as possible.
Read more
Related Content:China Covid: 'Everyone I know is getting a fever'